Sean Penn's Charity, J/P Haitian Relief Organization, Sending 5 Haitian Runners To NYC Marathon.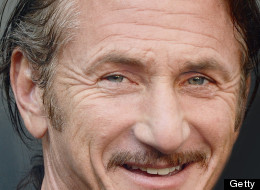 PORT-AU-PRINCE, Haiti — Haiti held a rare half-marathon Sunday with the participation of Hollywood actor Sean Penn's charity, which is sending the top five finishers to the ING New York City Marathon on Nov. 3.
Three men and two women will receive support from Penn's J/P Haitian Relief Organization, pending approval of the results from the Haitian Amateur Athletics Federation. The president of the league, Alain Jean-Pierre, said he expected the results to be approved by Monday.
The decision to sponsor the runners stems in part from an Associated Press story in January that featured a Haitian distance runner who was emblematic of the hardship many in Port-au-Prince still suffer three years after a devastating earthquake.
Race organizers said runner Astrel Clovis finished first with a time of 1:19 out of more than a hundred registered runners.
Penn's J/P HRO has secured 10 spots for the marathon, five for the Haitian runners and five for celebrities and philanthropists helping raise operating funds for the group. J/P HRO will secure sponsors to cover airfare, visa fees and lodging for the Haitian runners. The group will also support the Haiti team as it trains with the Amateur Athletics Federation for the New York marathon.
The Haiti half-marathon was supposed to be held June 2 but was pushed back a week due to insufficient police security along the course, which ran by the Port-au-Prince International Airport and ended in the hillside district of Petionville.